Best Hospital in Jaipur – Jeevan Rekha Superspeciality Hospital | JRSH
A pioneering name in the industry as the best Hospital in Jaipur, Jeevan Rekha Super Speciality Hospital is located at a prime location in Jagatpura. Our hospital has created a name for itself in the medical and healthcare domain because of our commitment to our patients in unwavering, and we excel in providing them the optimal care and treatment. We, as a team of highly qualified professionals, provide our patients with the highest quality health care services with the help of our state-of-art facilities and latest technology.
At Jeevan Rekha Super Specialty Hospital, we understand the need for emergency care, and that is why we have designed our facilities to provide our customers with emergency treatment and offer them a peaceful environment to heal and recover with the best possible care.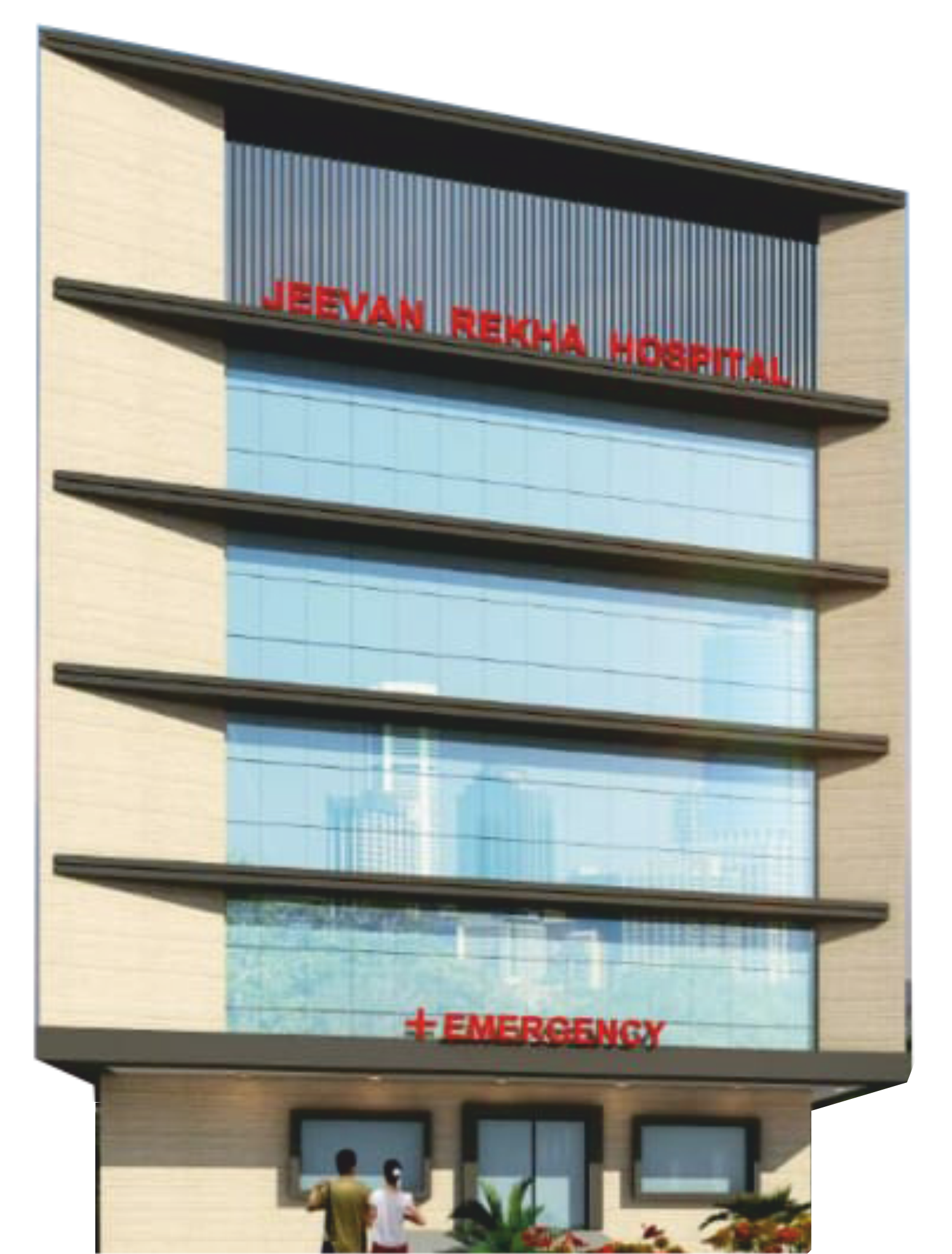 To offer our patients accurate and efficient diagnoses, we have embedded our hospital with cutting-edge and advanced medical technology and equipment that allow us to deliver treatment and care with precision.
Our team of highly qualified and skilled doctors, nurses, and staff works towards achieving the goal of providing optimal healthcare at an affordable price.
Our Departments
Anesthesiology
Ear Nose Throat
Hand Surgery
Neurology
Pediatric Orthopaedic
Urology
Arthroscopy and Sports Injury Medicine
Endocrinology And Diabetes
IVF Center & Infertility
Obstetrics and Gynaecology
Psychiatric
Cardiology
Gastroenterology
Internal Medicine
Orthopedic And Joint Replacement
Pulmonology
Dermatology
General and Laparoscopic Surgery
Nephrology
Pediatric
Spine Surgery
Book Your Appointment to Get The Best Healthcare Hospital in Jaipur
Jeevan Rekha Super Specialty Hospital has become a name synonymous with holistic healthcare because of our commitment to patience by prioritizing their health and well-being. We, as the best hospital in Jaipur, are focused on providing our customers with the highest standard of care with the help of our multimodel approach towards determining the diseases and providing the apt treatment and care.
Our hospital has several departments such as Anesthesiology, Cardiology, Psychiatric, Urology, Nephrology, Dermatology, Ear Nose Throat, Internal Medicine, Orthopedic and Joint Replacement, and more. With modern amenities and an ideal location that is connected to railway stations, bus terminals, and airports, our hospital offers quick access to expert healthcare for patients. Our team of dedicated and trained doctors, nurses, and other paramedical staff are always there to provide you with 24* 7 healthcare service. So book your appointment today for a holistic treatment.
Through continuous training and research, we aim to make difference in the outcome of these critically sick patients. Adoption of the recent-most protocols and adherence to international designs and recommendations reflect our hunger and desire to offer the best to the people we serve.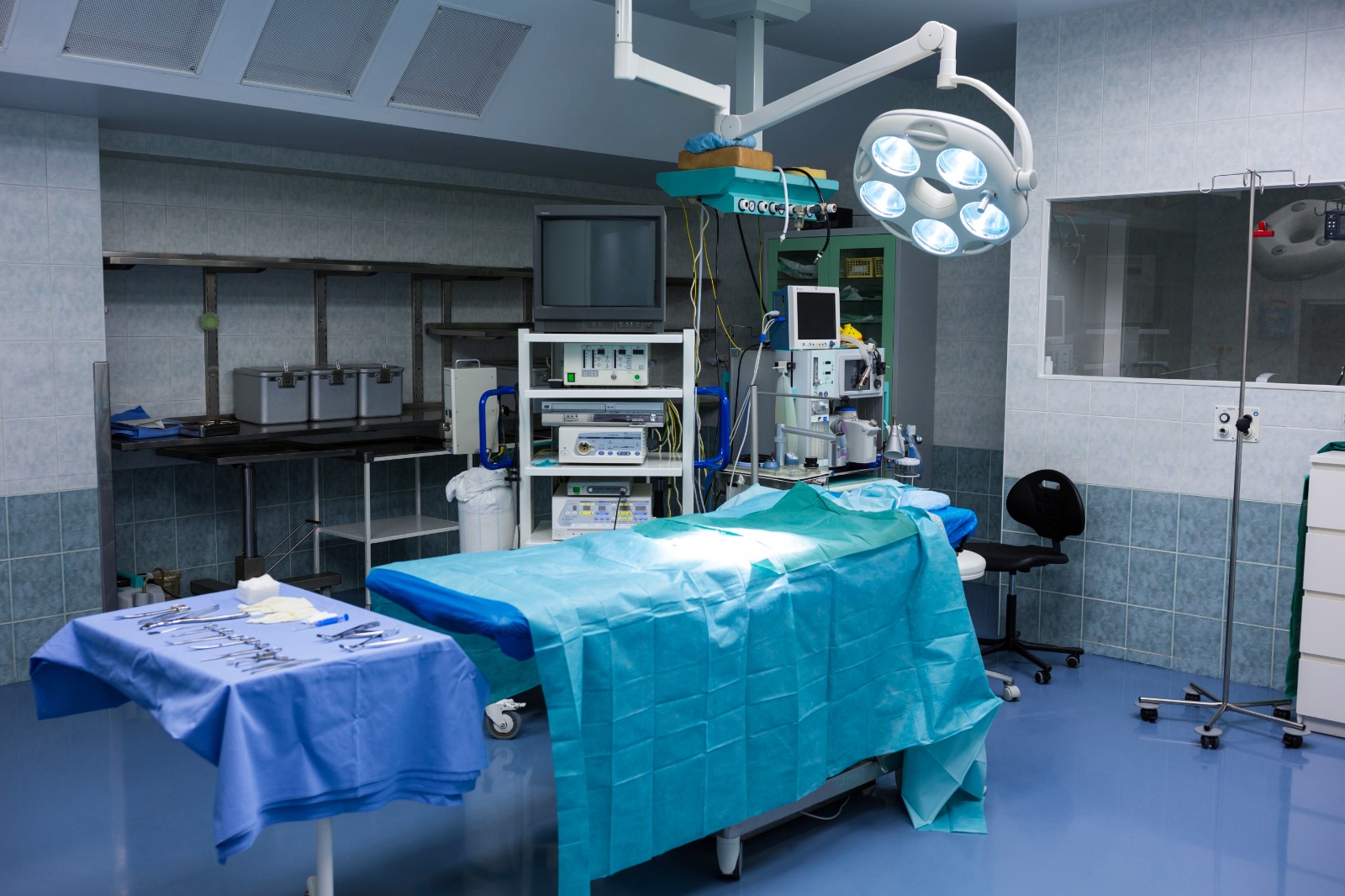 24 x 7 Dedicated services
100 beds, world-class facility
Medical professionals with international recognition
Green building
State-of-the-art equipment with advanced technology
Dedicated to all critical sicknesses of adults, neonates, paediatrics, obstetrics, trauma, surgical & burn patients
The hospital subscribes to 100% HAVC requirements, guidelines of ISCCM, and international recommendations in terms of space per bed
Equipment installation for Level III critical care
Best patient safety norms
Encompasses 50000 Square feet of space. It's an intelligent framework
Allows optimization and utilization of space and resources
ICU on Wheels "The State of Art" Ambulances equipped with ventilator & multipara monitors
Well-equipped modular OTs with laminar flow
Ideal for Neurosurgery, Joint Replacement & Advanced Laparoscopic Surgeries
Research, teaching, and training hub
24-hour power backup and CCTV coverage
Fully IT Backed, nearly paperless
24 Hrs. Pharmacy, Diagnostic, Emergency, and Blood Bank Services
Total Quality Management (TQM)
Under the close and watchful eyes of the ethical committee
Regular hospital services for the local population
That facilities make Jeevan Rekha the Best Hospital in Jaipur, Rajasthan.
An Unparalleled Quality Treatment Hospital at Jaipur:
Jeevan Rekha is a Super-speciality hospital providing the best healthcare to all patients. It is designed and equipped according to international standards. We have an experienced team of surgeons & doctors who are experts in their field and provide the best service under one roof. Jeevan Rekha is a modern, Superspeciality hospital in Jaipur providing the best care to each patient.
Here, we have a team of skilled and highly experienced doctors who are devoted to their patient's health and well-being. We are the best because we have a highly-qualified team of professionals with exceptional expertise in their respective fields. Our team is committed to providing world-class healthcare services to all our patients with utmost care and compassion.
Affordable Treatment:
Using the latest equipment and technology, we can provide you with world-class healthcare services. Moreover, we offer affordable treatments and packages for our patients so that every person can afford high-quality healthcare services in Jaipur. We are one of India's largest Superspeciality hospitals, providing specialized treatment in all areas like Orthopaedics, Neurosurgery, Cancer care (Oncology), Cardiology, Gynaecology & Obstetrics (Gynecology), Ophthalmology, Dental care, ENT and much more.
Our hospital has emerged as the best hospital in Jaipur, with unmatched expertise and technology. Our hospital offers world-class healthcare services under one roof at an affordable price.
Healthcare to its Finest:
Jeevan Rekha has proved to be a pioneer in the healthcare field in Jaipur. Since its inception, our hospital has grown in size and reputation. The hospital boasts some of the finest clinicians and medical facilities anywhere in the country. Our hospital's success rate is one of the highest in the country.
Jeevan Rekha Hospital in Jaipur offers world-class facilities for advanced cancer treatment, organ ailments, heart disease, and many more. Our hospital's Super-speciality wing has an intensive care unit, an operation theatre, and a critical care unit.
Why we are the best in the healthcare industry:
Jeevan Rekha Hospital, located in the heart of the city, is one of the leading healthcare providers in the region. We offer a comprehensive range of services, from preventive to tertiary care. Our highly skilled and experienced doctors and staff are committed to providing the best possible care for our patients. We have:
A state-of-the-art facility with world-class equipment and infrastructure
A team of highly skilled and experienced doctors and staff
A wide range of services, from preventive care to tertiary care
A commitment to providing the best possible care for our patients
Redefining Healthcare:
Jeevan Rekha Hospital is the best hospital in Jaipur, Rajasthan that offers its patients a wide range of services. We are committed to providing the highest quality of care possible and continually improving our services to meet the changing needs of our patients. Our notion is to be a regional leading healthcare provider, offering the best possible care to our patients and their families.
We are dedicated to providing a caring, safe and comfortable environment for our patients and staff and continually improving our care quality. We strive to be a role model for other healthcare providers in the region and to set the standard for excellence in healthcare.